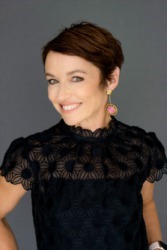 I'm a mom of 3, a native South Floridian, and I LOVE to move.  Since buying my first home in spring of 2003 in east Hollywood  I moved 7 times, bought and sold 4 homes,  built 4,000 sq ft new construction and rented a block off Hollywood Beach.    Each move is a new opportunity, a new adventure, full of new hopes and dreams.  
Born in Miami and living in Hollywood since 1986, South Florida is my backyard, but at the end of the day Hollywood is home.   From growing up in Hollywood, starting my professional career teaching at Hollywood Hills Elementary School to owning a successful portrait studio in downtown Hollywood for 15 years, I have a personal vested interest in the success of Hollywood as a city and the opportunities it offers to new families and business.  When new families and business decide to call Hollywood home, we all win.
An eye for the creative, an understanding of Hollywood and South Florida's unique and changing real estate market, and a far reaching network make Courtney and The Real Estate Shoppe your home buying and selling solution.