Montana Hughes
| Relocation Specialist, Luxury Consultant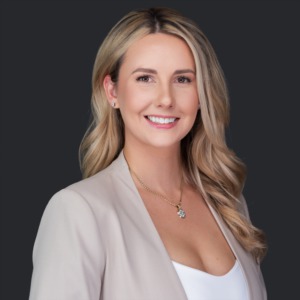 Hi, I am so glad you're here! I have been committed to providing a personalized, stress-free experience for all of my clients since 2017. With over 10 Million in sales, I understand everyones home and story is unique and buying and selling Real Estate should be treated as such.
I am proud to say my team and I represent the best and brightest in the industry! We strive to lead the field in innovation, technology, and consumer education so our clients have a smooth experience all around. I also specialize in working with out-of-state buyers, helping them become familiar with cities and areas around South Florida so they feel educated and confident when submitting offers.
KNOWLEDGE IS POWER! 
Testimonials
Montana went above and beyond in helping me get my apartment sold, I would definitely recommend. She made sure the process went as smooth as possible and always kept us updated. We even maximized our sale potential working with her.
Jasson
Montana was the consummate professional! Very hardworking, knowledgeable about the South Florida market and her exceptional due diligence led us to exactly what we were looking for. I highly recommend her!
Kim
Montana was great. She was thorough and professional and great to work with. She kept us apprised about available homes and always let us know as soon as a new one came on the market. Her professionalism, knowledge, honesty, integrity and hard work ethics are very much appreciated and respected. She is detail oriented, honest, good with people and has a knack for finding the right home in a very compettive marketplace.
Alex
As the story goes, my father and I moved from New York to Florida for new job opportunities. We reached out to Montana about a property we liked and within days we got to take a tour and sign a lease. Montana was very responsive throughout the entire processes and always kept us in the loop when something new came up. When we got a bump in the road, Montana smoothed it out and eased our concerns. Within 2 weeks of apartment hunting, we got into the perfect 3bed 2bath apartment, in a convenient location, at one of the lowest rates I've seen in this current market. Incredible work!
Pano
Montana was a pleasure to work with! She was quick and diligent with relocating me to a new place within 10 minutes of my current employer when other agents could not! Thank you Montana!
Ronny
More Testimonials