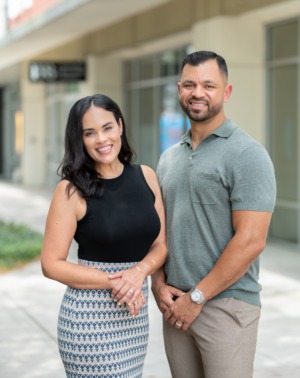 Raphael Lopez
I attended Barry University, where I excelled in my Business Administration degree. After completing my degree, I made Orlando my home. I have been a licensed real estate agent for ten years and have extensive knowledge of Orlando and surrounding cities.  Streamlining the real estate process and giving my clients a stress-free and interactive experience is at the center of what I do. Connecting, networking, and creating long-term client-agent relationships is the best part of my job. I am passionate about helping my clients find their forever homes and get top-dollar for their most valuable assets. In addition to being a realtor I am also a developer and have substantial experience in building new custom homes. Whether you are looking to relocate, build a new home or invest in real estate, you can rest assured that I will devote every effort to delivering excellent results, and will always look out for your best interest.
Having worked with and led several teams in the retail industry, I have honed my skills as a good listener, negotiator, and problem solver, and I am able to adapt to new situations quickly and competitively. With over a decade of experience and exposure to the real estate industry, I have earned the respect and recognition of clients and peers who appreciate my enthusiasm, professionalism, and sincere devotion to helping people translate their dreams into reality.
My educational background in Business Administration has equipped me with extensive knowledge of the financial and consumer behavior aspects of the local market. I have also had the privilege to mentor and guide business owners to grow and scale their businesses to heights of success. I have facilitated several successful sales and purchase transactions in all price ranges. My outgoing and personable personality is what you need as you step into the most exciting phase of your life.
Outside of real estate, I am a husband and a father to two beautiful daughters, Lilly and Luna. I spend my free time playing basketball and fishing with my girls. 
 Susel Lopez 
I am a passionate and hardworking Realtor committed to providing the absolute finest service and expertise possible for my clients. Born and raised in Florida, I later moved to Orlando to pursue my college education at the University of Central Florida, and have lived here for over 17 years. I have a degree in Communications and a MS in Human Resource Management. I offer an intimate understanding and familiarity with the area's real estate market. My approach entails taking into account my clients' unique situation and working diligently to get them into their dream home. Whether you are first-time home buyers, young professionals, and/or young families looking for homes in the area, you can rest assured that I will devote every effort to delivering top-notch results, and will always look out for your best interests.
Before venturing into real estate, I enjoyed a successful career in the Wireless industry for 18 years. Leveraging my experience in Account Management, Program Management, and Operations. I am known for providing personalized service, my 24/7 availability, and as a skilled negotiator for my clients. I strongly believe that it is not only my duty to represent my clients to the best of my ability, but also to educate them throughout every step of the process, so that they are able to make the best decisions possible. My goal is to exceed expectations by ensuring a smooth process from first contact to the closing table.
I am a proud mom to Lilly and Luna and wife to my Realtor husband, Raphael. During my free time, I like working out on my Peloton and being engaged in all of my children's activities.